Shaw TV South Vancouver Island Makes Swiftsure History
Today, Shaw TV South Vancouver Island released the video they created and produced over the past year with a devoted group from Shaw TV's production crew and Swiftsure International Yacht Race volunteers.
We are very excited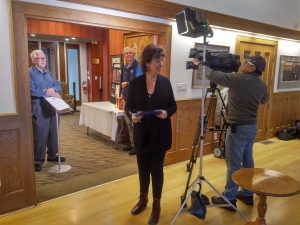 to present this historic video.
The Swiftsure show will air on Shaw TV and Blue Sky the following times starting May 7th – May 27th.
Mondays 8 am & 6 pm
Tuesdays 11 am
Wednesdays 8:30 am & 8 pm
Thursdays 7 pm
Fridays 12 pm
Saturdays 2 pm
Sundays 2:30 pm
If you want to know the key people from Shaw TV that made this happen, you can look to Daphne Goode and Orlando Carillo. Without their dedication and persistance, this video would not be what it is. A wonderful chronicle of the proud history of the Swiftsure International Yacht Race.