Did you know Swiftsure International Yacht Race is one of 3 qualifying races for the 2014 Vic Maui Yacht Race held in July and starting from Victoria's waterfront? The 3 qualifying races, in order of dates: Southern Straits, Oregon Offshore and Swiftsure.
Vic-Maui Qualifying Races are:
* Southern Straits race (WVYC) – April 18, 2014: http://www.southernstraits.ca/
* Oregon Offshore race (CYC Portland) – May 8, 2014: http://www.oregonoffshore.org/
* Swiftsure International Yacht Race (RVicYC) – May 24, 2014: http://www.swiftsure.org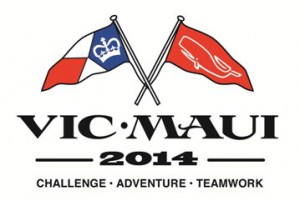 The Victoria to Maui International Yacht Race is hosted by the Royal Vancouver Yacht Club and the Lahaina Yacht Club. It was first contested in 1965, and has been sailed every second year since 1968. Vic-Maui starts in July off Victoria, British Columbia and finishes near Lahaina, Maui, a distance of approximately 2308 nautical miles.