Supporting Swiftsure again – a decades – long Swiftsure sponsor with the art gallery to prove it!
Drop by the shop at 370 Gorge Rd E. Victoria, BC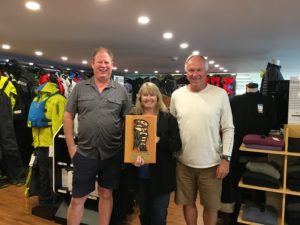 Why choose Trotac?  THREE generations of the Campbell family, starting with Pete Thomson, continuing with Campbell and now Jessalyn and Ben – there isn't much about the Pacific Coast marine business they don't know. Each and every staff member has a deep knowledge in their areas of specialization. Ask them. You'll get the help you need and so much more.