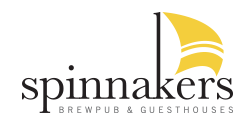 Spinnakers Gastro Brewpub & Guesthouses is committed to farm fresh local ingredients year round so that our guests can experience the magic of the Island and all that its regions have to offer.
Spinnakers presents their new Spinnakers House Cider – Let No Body Thirst for the Taste of Real Ale and Cider!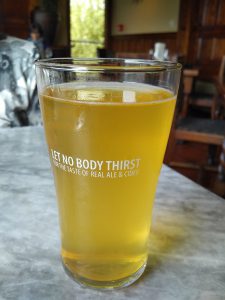 Spinnakers has sponsored Swiftsure since 1999 and honours us with their wonderful Swiftsure Amber Ale. Swiftsure Amber Ale is now available in cans throughout BC. It is also served proudly at all Swiftsure Yacht Race Events.
Spinnakers Brewpub & Guesthouse
308 Catherine Street
Victoria, BC
250-386-2739