Prince of Whales Whale Watching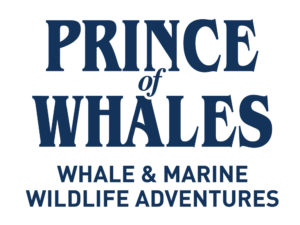 Gold Level Sponsors
Prince of Whales is more than a whale watching and marine wildlife adventure organization!
They are mariners, educators, entertainers, scientists, and conservationists. We have been family-owned and operated since day one.
From all of their downtown departure locations, they offer industry-leading whale watching tours in Vancouver, Victoria, Telegraph Cove, and Seattle. Prince of Whales is focused on sharing the beautiful and breathtaking coastal waters of British Columbia, its vibrant wildlife, and its rich history.
With 14 boats, tours departing from Vancouver, Victoria, Telegraph Cove and Seattle, and 100+ staff in peak season, they are the largest family-owned whale-watching and eco-adventure company in BC and a proud leader in responsible whale watching, research and education.
Book your tour online or call them at 1-888-383-4884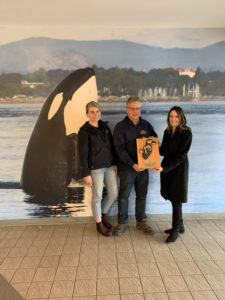 Prince of Whales Whale Watching Team accepting Swiftsure International Yacht Race 2019 Gold Sponsor Award
Elspeth McGillivray accepted Prince of Whales Whale Watching's Swiftsure 2017 Sponsorship plaque from Charlotte Gann of the Swiftsure Committe