Greater Victoria Harbour Authority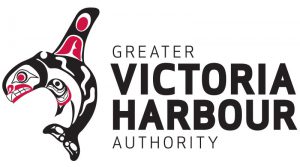 Greater Victoria Harbour Authority
GVHA is passionate about the power of the harbour to act as a catalyst for Victoria to fulfill its destiny as one of the most outstanding harbours in the world. We have a responsibility to value the water connection, to make the harbour alive, accessible and dynamic!
Vision
We envision a harbour where people live, learn, work, and play; a spectacular gateway into Victoria's past and into its future, monumental in look and feel, linking communities and all people together.
Mandate
To be effective and respected advocates for best water, marine and marine‐related use and development of the whole harbour while optimizing current and future harbour assets.
Guiding Principles
GVHA's actions and decisions will be guided by the following principles:
1. Accountability
We commit to act in the best interests of Victoria Harbour on behalf of GVHA's Member Agencies, their stakeholders and the citizens of the region.
2. Working Harbour
We commit to maintaining Victoria Harbour as a working harbour – "where commerce requiring the connection between the land and water takes place".
3. Sustainability
We commit to incorporating and balancing the social, environmental and economic impacts of our activities on Victoria Harbour and the community.
4. First Nations Relationship
We commit to working in partnership with the Esquimalt and Songhees Nations to achieve a meaningful role for them in the economy of Victoria Harbour.