Canada's Navy at a Glance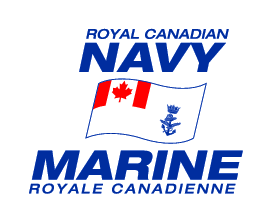 Who we are
Bounded by the Arctic, Atlantic and Pacific Oceans and home of the Great Lakes, Canada is arguably one of the foremost maritime nations on the planet. Canada's navy – versatile, multipurpose and combat-capable – diligently protects our interests by safeguarding our maritime approaches, exercising sovereignty over our waters, protecting our offshore natural resources and contributing to global security.
The navy is composed of approximately 8,500 regular and 5,100 reserve sailors, along with 5,300 civilian personnel.
The commander of the navy is Vice-Admiral Norman. Reporting to him are the Commander of Maritime Forces Atlantic, Rear-Admiral John Newton; the Commander of Maritime Forces Pacific, Rear-Admiral W. S. Truelove; and the Commander of the Naval Reserve, Commodore David W. Craig.
The Naval Reserve, headquartered in Québec City, is made up of 24 Naval Reserve Divisions (of up to 150-200 personnel each) located across Canada.
People are the navy's greatest asset. They are ready to get the job done, day in and day out, in a variety of critical roles, off the coastline of our country and in distant seas. Our sailors are second-to-none in professionalism, commitment, enthusiasm, and most importantly, effect, as they ensure that Canadians and Canadian interests are protected worldwide.
What we do
The Canadian Navy fleet, roughly balanced between the Atlantic (Halifax, N.S.) and Pacific (Esquimalt, B.C.) coasts, has 33 destroyers, frigates, replenishment ships submarines and maritime coastal defence vessels, plus many more auxiliary and support vessels.
These formations, known as Maritime Forces Atlantic and Pacific, manage all aspects of fleet maintenance, training and manning, while maintaining the fleet at optimal readiness for deployment, exercises and operations as required. The ships of the fleet can deploy in a number of roles; as a uniquely Canadian response to a domestic or international need, or as part of a larger multinational deployment. Deployments can involve the insertion of one ship into a multinational force, or a large essentially self-sufficient task group of complementary ships, submarines and aircraft.
The navy has both domestic and international roles. At home, maritime defence and security is the navy's first priority in ensuring that Canada's maritime approaches are effectively monitored and protected. Canada also needs naval forces with the ability to act internationally – whenever and wherever issues arise that threaten our national interests.
The navy participates in joint Canada-U.S. and NATO exercises, and ships are deployed all over the world in support of the Canadian military and in conjunction with multinational deployments.
Our navy has a variety of sea trades and positions which include jobs such as combat information operators with extensive computer skills; divers trained in the delicate art of explosives disposal; technicians who keep our warships and their fitted equipment running smoothly; boarding party members who investigate suspicious vessels (but who may also be called upon to administer humanitarian aid); and many others.
The many distinctive customs and traditions of the navy can sometimes make it seem like a very unique world – and it is! In Canada,100 years of naval history enrich the lives of today's sailors, reflecting a proud past, but also enabling an exciting present. Whether it's dressing ship, piping the side or commemorating those who have served before, our sailors bring together the customs of yesterday and the cutting edge technology of today to honour past traditions while reaching with confidence towards the future.