Globalstar SPOT Transponders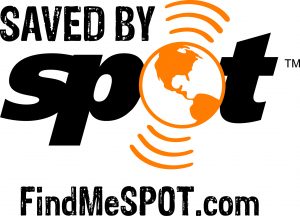 SPOT3 GPS Satellite Messenger
When you're stepping off the grid, take the SPOT Satellite GPS Messenger™.100% satellite technology provides emergency communications, personal messaging and location-based tracking. SPOT's global network of satellites let's you send messages from almost anywhere on the planet with your GPS location. Whether you're hiking, fishing off-shore, 4-wheeling, driving across country with your family or working remotely outdoors, SPOT helps you stay connected.
"I do extensive work offshore on ships and deliver boats. My SPOT messages to my family and delivery customers have been sent from the Bering Sea, Europe, USA, offshore Atlantic and the Pacific. My family loves the messages, tracks me and goes to bed at night comfortably knowing is all OK."

– Mike Bancroft
Features
Advanced GPS
GPS acquisition light
Message sending indicator light
Enhanced antenna performance
Safety covers on SOS and Help buttons
Custom message function
Dedicated Track Progress button
Illuminated buttons
Includes armband case with carabineer
NEW! SPOT Gen3™
The latest generation of award-winning SPOT devices, SPOT Gen3 gives you a critical, life-saving line of communication using 100% satellite technology.
Improved Performance
Motion Activated
Unlimited Tracking
Extreme Tracking
Longer Battery Life
USB Power Input
Service subscription required.
When your adventures take you beyond cell service, SPOT Gen3 lets family and friends know you're ok or sends emergency responders your GPS location, all at the push of a button. Add this rugged, pocket-sized device to your essential gear and stay connected wherever you roam. Long live adventure.
Enhanced Services ONLY available with SPOT Gen3:
SPOT Gen3's customized tracking features takes your SPOT experience to the next level. Only with SPOT Gen3, is tracking motion-activated regardless of the level of tracking you choose (Basic, Unlimited or Extreme). A vibration sensor tells your SPOT to send track updates when you are moving and to stop when you do. (This is a great new battery-saving feature! And, you don't have to remember to re-set your tracking after 24 hours.)
New Tracking Options:
Unlimited Tracking Set it and forget it. Pre-set your SPOT Gen3 to send tracks at the speed of your adventures. Change your tracks to send every 5, 10, 30, or 60 minutes. SPOT Gen3 will send tracks at your chosen rate for as long as your device is turned on and moving (no need to re-set after 24 hours). Tracking doesn't stop until you do.
Extreme Tracking Get all of the great features of Unlimited Tracking, but with the added ability to vary your track rate down to every 2 ½ minutes. Don't miss a step with increased track rates!
Enhanced Features ONLY available with SPOT Gen3:
Longer Battery Life SPOT Gen3 has approximately twice the battery life of the SPOT Satellite GPS Messenger!
Battery Options Now there are more options for how you power your SPOT:
4 AAA Energizer® Ultimate Lithium 8x Batteries (L92)
4 AAA Energizer® NiMH reusable batteries (NH12)
Line power with a 5v USB connection. (SPOT Gen3 is not waterproof when line powered.)
Basic Features included with your SPOT Gen3:
S.O.S.: With the push of a button, GEOS International Emergency Response Coordination Center provides your GPS coordinates and information to local response teams – for example contacting 9-1-1 responders in North America and 1-1-2 responders in Europe The S.O.S. button is for emergencies only.

Check In: Let family and friends know you're ok when you're out of cell phone range. Send a pre-programmed text message with GPS coordinates or an email with a link to Google Maps™ to your contacts with your location. With a push of a button, a message is sent via email or SMS to up to 10 pre-determined contacts and your waypoint is stored in your SPOT account for later reference. Your stored waypoints can be easily integrated into a SPOT Shared Page or SPOT Adventure account.
Read more
Help: In the event of a non-life threatening emergency, you can use this function to notify your personal contacts that you need assistance. Additional SPOT S.O.V. (Save Our Vehicle) can be purchased and programmed to your Help button as well. When activating SPOT S.O.V., the Help button will notify professional roadside services. SPOT has partnered with Nation Safe Drivers (NSD) to provide a vehicle assistance program like no other.
Read more
Custom Message: This feature allows you to let your friends and family now receive a custom message along with your GPS location with a push of a button. Use this feature as a secondary OK message or transfer your personal help alert to this message function if you are using SPOT S.O.V. on your Help button.
Read more
SPOT S.O.V. (Save Our Vehicle): Our 24/7 roadside vehicle assistance program will get help for you and your car, SUV, ATV, RV, trailer or motorcycle with the simple push of a button. It doesn't matter how far off the grid you go, you can always count on SPOT S.O.V. to get you out of a jam. (Additional service required).
SPOT S.O.V.
Tracking: Allow friends and family to follow your progress online in near real-time and save waypoints so you can review your entire route at a later date.
Read more
Included with your SPOT Gen3:
Strap
USB Cable
Quick Reference Guide
Carabiner
Batteries
Multiple service options are available; click here to learn more about plans and coverage.
---
*Service Plan activation required, see SPOT Basic Service Plans for more info.
**Additional charges apply for Type & Send and Alarm Monitoring service plans